Grace Conneally

11/04/2018

Photobooth Photographer Great night thanks

Photobooth with Photographer We just want to thank Fran so very much for providing us with his excellent and professional Photobooth service at our wedding in June 2019. He was very friendly and looked after all our guests so well, despite our speeches running on far too long delaying him. Everyone really enjoyed having him there and having an actual photographer present to take the photos. We also received a lovely keepsake photoalbum with printed photos signed by all our guests. Thank you very much Fran. Highly recommended. 5 star service!

Photographer What can I say, you were outstanding at our wedding a few weeks ago! Everyone commented on your enthusiasm and professionalism! Thanks so much! Can't wait to get the snaps! Sheila

Photographer Studio Booth Thanks for taking the pictures of the first dance, we were really happy you said you could do that. We did not have a video and it was a great thing to do for you, all the best to you Fran

Jenny O'Grady Coonan

9/04/2018

Photobooth Thank you so much Fran for coming to our wedding. The album from your Photo Booth was amazing & all our guests loved the props. We all had so much fun. Lovely surprise to have our dancefloor pictures too. Thank You again Jenny & Fran Coonan

Photographer Photobooth Hi Fran, Thank you for making the 21st so great. Everybody loved the pictures, they are still talking about them. We will have no problem giving you the highest recommendation.

Wedding Photobooth We booked Fran for our Wedding on Friday and have to say , what brilliant fun our guests had !!!
The photo's are amazing , the range of "props" he had with him was awesome and the album with all our guests having fun we received the following day is one of our favorite mementos from the day. There are picture's in there that we thought were "edited" but it was just the amazing artistry of the cameraman and some clever lighting !!

Thank's Fran - highly recommended to anyone considering this at your Wedding / Event, Regards, James & Lisagh

Photographer Photobooth Just want to say thanks for the photos. I was looking at the quality on the computer and they are so clear. You know what you are doing, thanks again for the album. It looked like hard work dealing with the crowd, thanks again

Photobooth Studio with Photographer Hi Fran, Thank you so much for all your help on Saturday. Everyone was on about how good you were and so patient with everyone so thanks so much, it really means a lot and I love the album, it's a lovely keepsake. The snaps you took of people on the dance floor are amazing too, I know you really went way above what was asked of you and we really appreciate that. I'll defo be recommending you to friends.
Thanks again, Patrice

Photographer Generally I'm not into photobooths. I was at a wedding yesterday and encountered Fran. I've never laughed so much! It was the best craic ever! There was no booth, it was just set up like a photoshoot. The lighting and camera work made us all look like models, even at 1am with inflatable probs and wigs etc.
We got a print out of the pictures each while Fran put a copy of each pic into an album for the bride and groom. I never saw such a queue to get pictures taken. Very professional & efficient service. Would definitely recommend!
+ Professional Photographer Studio
+ Instant Printing for All Guests
+ Family & Groups
+ Props Included
+ Album Included
+ Flower Wall and Other Backgrounds Available
+ Walk-in VW Camper Van Style
+ Attendant and Props
+ Photos for All Guests
+ Custom Templates
+ Takes 6 – 8 People!!!
+ Album Available
From (3 Hours)
+ Great for Small Rooms
+ Different Backgrounds Available
+ Can be used as Open Selfie Booth with no background
+ Printed photos are personalised
+ Can be Bundled with other Services
+ Keyrings and Fridge Magnets can be made from photos
Prices from €420 inc Printing
+ Professional Photographer Studio
+ Instant Printing for All Guests
+ Family & Groups
+ Props Included
+ Album Included
+ Flower Wall and Other Backgrounds Available
+ Portrait Photogapher
+ Instant Viewing
+ Custom Templates
+ Flower Wall Backgrounds
+ Keyrings or Magnets
From €400
Ask for Price for your Event
Smartphone Guest Printing
+ Print Smartphone Photos Instantly
+ Guests print photos directly from their smartphones
+ Printed Photos are personalised
+ Large 55″ Display Screen to show all Photos Uploaded
Great Prices Available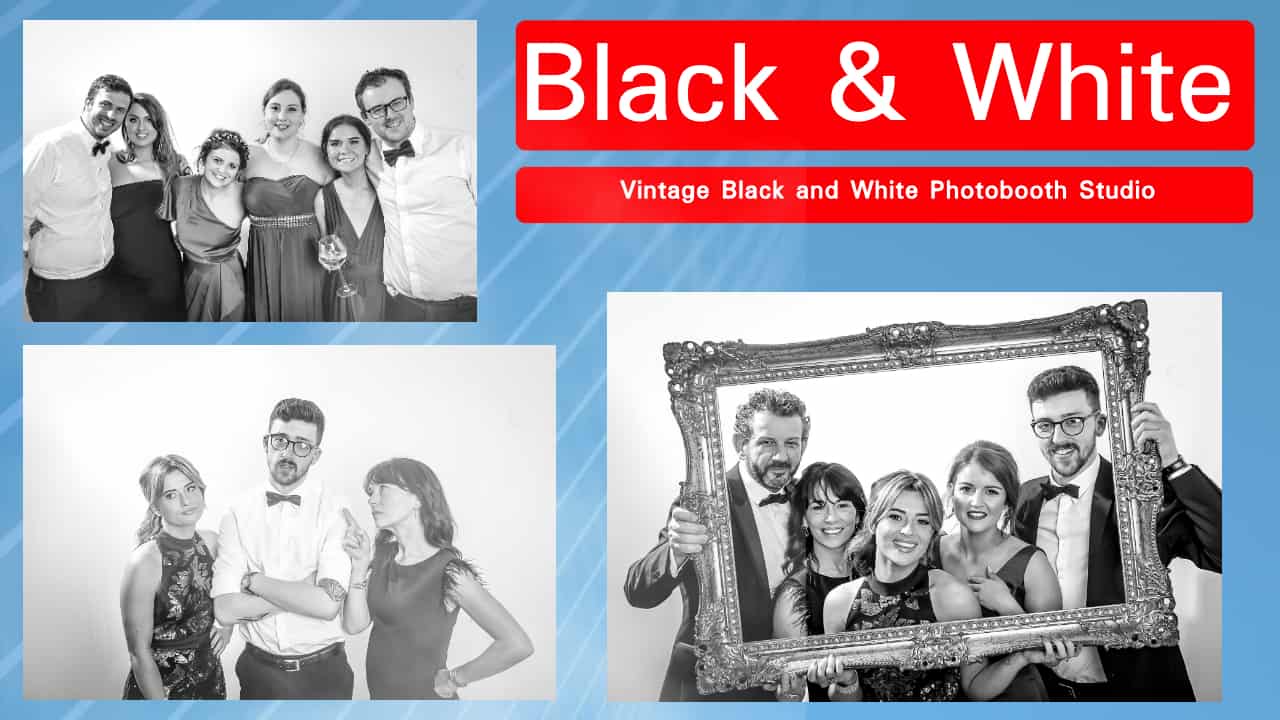 + Black and White Vintage Studio
+ This is a great option for Parties
+ Give your Guests Black and White photos
+ Large White 4m Background, great for larger groups
+ Large 55″ Display Screen to entertain your guests
+ Flower Wall Photoshoot Booth with Instant Printing
+ Special Offer Photo-Studio-Booth with Instant Printing and 10′ Wide Flower Wall
+ Professional Mobile Studio with Softbox Lighting for perfect results
+ Plenty of 6″x4″ Photos for Guests – no one complains they did not get a photo
+ Extra €35 for Memory Album and Props, Just Ask
+ €450 for 3 Hours…….
+ Album & Props Extra €35
+ Party Booths for your event
+ Multiple Booths Available
+ Children's Booths Available
+ Large 55″ Display Screen to show all Photos Uploaded
Great Prices Available